It's been a while since last time I did one of these, but it's time to talk about Gone Girl by Gillian Flynn and its movie adaptation, directed by David Fincher.
Summary:
Set in Missouri, Nick wakes up one day to find his beautiful wife Amy missing. As the police investigate, lies and deceits rise to the surface, all in the middle of a huge media circus, and they're all thinking the same thing: it's always the husband.
The Book:
I read this book in the fall of last year, and I really, really enjoyed it. The story is not the typical thriller in the way that you don't know who the bad guy is. I absolutely loved the characters and to see their true selves rise to the surface.
I love how psychotic the story is, and how original it felt when I read it. It was very, very entertaining to read.
The only thing I didn't love was the ending. I had very mixed feelings about it.
You can read my full review of the book
here
.
4/5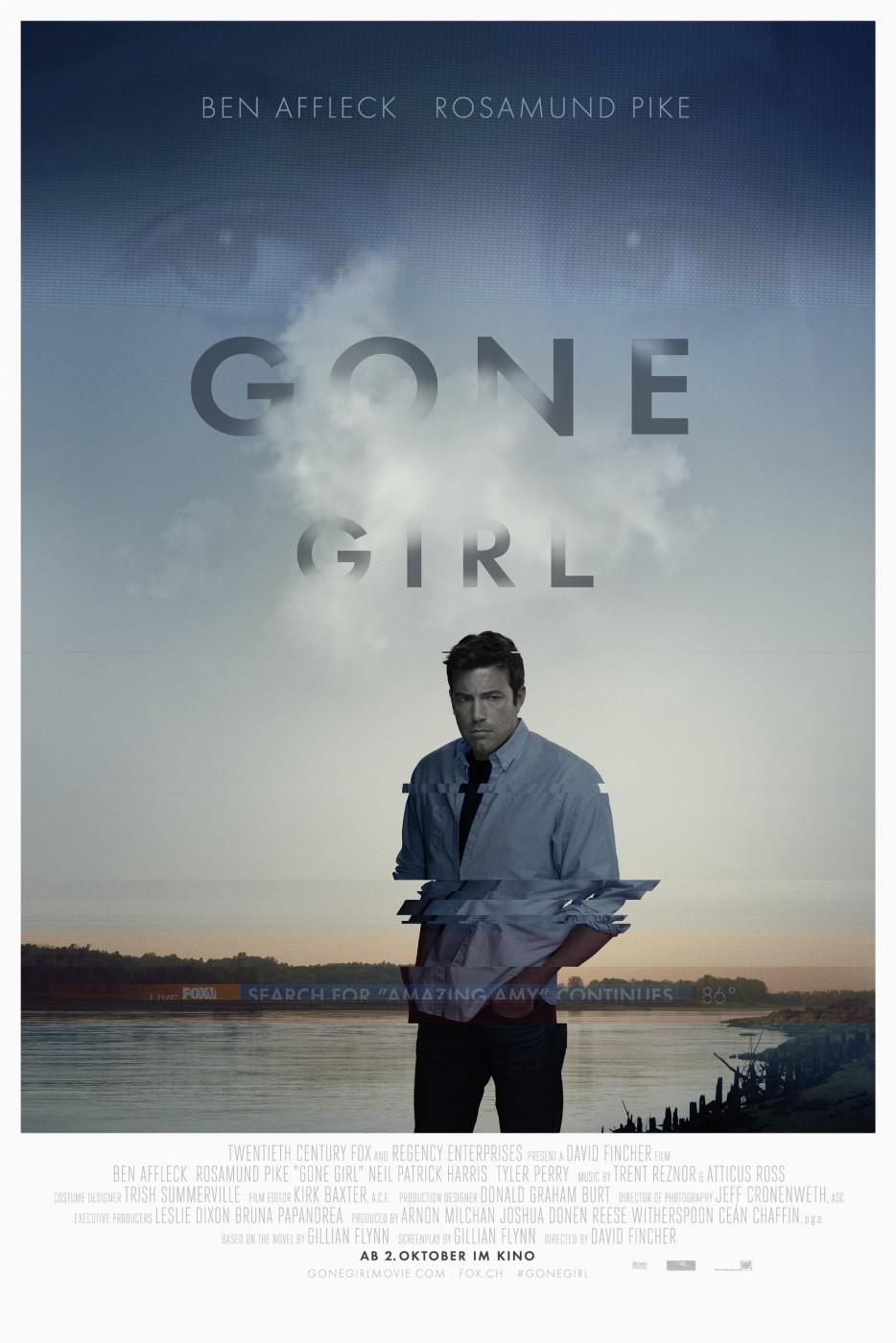 The Movie:
I think the movie is an excellent adaptation of the book. It has the same feeling, and I thought the actors did an amazing job of portraying the characters; especially Rosamunde Pike, who portrays Amy. I can't imagine a more perfect Amy.
I also really liked the way they made the flashbacks to when Amy and Nick met - an important feature that was done very well.
Obviously, nothing came as a surprise, seeing as I knew what was going to happen, but I thought the suspense in the movie was on point. I was watching the movie with a friend who hadn't read the book, and when a huge plot twist occurred, he just looked over at me and mouthed: what the f? That's exactly how I felt when I read it!
I had some issues with the of some of the side-characters, more specifically Desi Collings (Neil Patrick Harris). I didn't think it was the right fit. However, I didn't think it was going to be a problem when I watched the trailer, but when I watched the movie, it really was. As with the book, I don't love the ending, but I thought it suited the movie even better somehow.
4/5
Overall, I like both the book and the movie, and would highly recommend them both!