As a lover of fantasy, today it's time to look at one of my favorite fantasy authors! Today, it's all about...
Born: 1952
Nationality: American
Genre: Fantasy
Most Notable Work:
- The Seven Realms series
- The Heir series
I discovered Cinda Williams Chima about a year back, when someone told me that if I liked fantasy, I simply must read something of hers. So when I saw one of her books in a bookshop, I decided to pick it up, and I was blown away.
The Demon King was the first book I read by Chima, and she does something fantastic that is my favorite part of fantasy: world-building. I love fantasy books with maps, with their own magic system, vivid cities and landscapes, and she brings all of that to life in what feels like a very effortless way.
Books I've Read:
Books I Want To Read:
I want to try the Heir Chronicles, which is a six book series, and I'm hoping it's as good as what I've read. Also, the first book in Chima's new series Shattered Realms will be released in April 2016, which is very exciting!
The Book To Start With: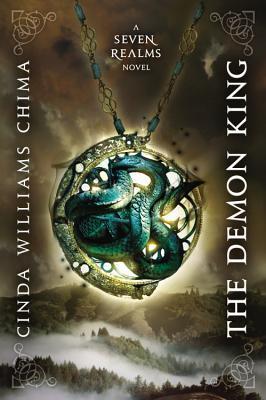 I'm recommending this book because this is the first in the Seven Realms series, but I'm sure reading the first in the Heir series is also a good choice. Either way, The Demon King follows the story of the princess heir of the realm named Raisa ana'Marianna and a reformed thief called Han Alister, who both end up in the middle of the mess that follows the Wizards tries to pave their way to power.