It has occurred to me that I will never run out of Top 5 lists to make, because if I can't think of anything, I can just do one of these! There are so many gorgeous books out there, and they keep drawing me in.
You can check out the other parts here:
Part I
and
Part II.
The River of No Return by Bee Ridgway
I actually got this one for Christmas last year, and it is so gorgeous. I really like the simplicity of the colours. This is a science fiction book about time travel, and I can't wait to read it.
The Hourglass Factory by Lucy Ribchester
This cover is just so striking! This is a historical fiction novel about a mysterious disappearance, that eventually leads the main character to a place called The Hourglass Factory.
Snow in May: Stories by Kseniya Melnik
I have been drooling over this gorgeous cover for what feels like forever. This is a short story collection set in Russia, which I think sounds really interesting.
Vengeance Road by Erin Bowman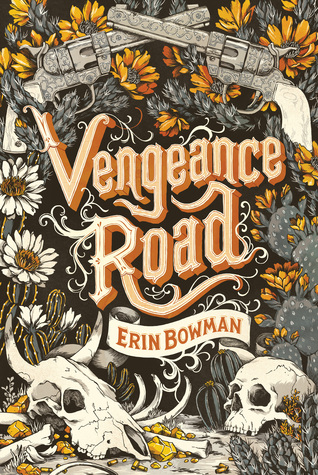 I just love the colours and the creepiness of this artwork. This is a western historical fiction book about a girl who dresses like a boy to find out who killed her father and the location of a hidden gold mine.
The Fair Fight by Anna Freeman
I just love the illustrations on this cover. The story is about a woman who gains independence by becoming a boxer, which I think sounds amazing.
So many gorgeous books!