It's time for a new feature on the blog, a feature I have called Amazing Authors. The reason I'm doing this is because I want to highlight the authors I love and give a little introduction. Sometimes, it's nice to put into system all the wonderful books I've read, and why I love their work. I thought I'd also share my recommendation as to where to start, because sometimes it's hard to know.
As I have been a fan of The Queen of Mystery for so many years, I thought it only fitting to start with the one and only...
Signature:
Born/died: 15.09.1890 - 12.01.1976
Nationality: British
Genre: Mystery, Crime, Thriller
Most Notable Work:
- the crime stories of the detective Hercule Poirot
- the mystery stories of Miss Jane Marple
I am sure you've probably all heard of Agatha Christie. But I thought I would share a little bit about why I love her.
I grew up reading Christie's mystery novels, and it is one of the main reasons I fell in love with British crime novels. There's a certain charm to them, something belonging only to the British, and I feel like that is well represented in her books. I also love how a lot of the mysteries are set outside England as well; on the Orient Express, in Mesopotamia, while Miss Marple is on vacation and so on.
Obviously, being The Queen of Mystery, Christie writes wonderful crime novels. They are fairly easy to follow, though I can't say I've often figured out who the murderer is. The devil is in the details, and Christie creates lots of lines that in the end always join together.
But what Christie does best is create characters. Hercule Poirot is one of my favourite characters of all time; he is funny, intelligent, curious and a little bit arrogant. He sees everything and his moustaches are a thing of glory.
Books I've Read:
Books I Want To Read:
(Basically, I want to get through all her books in my lifetime)
The Book To Start With: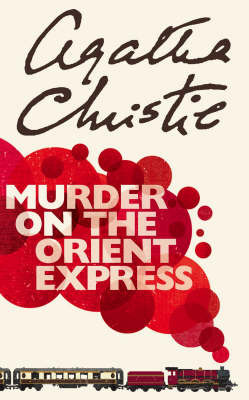 Might as well just get right in there. This is one of Christie's most famous works and is overall very loved (by me as well). This is a Hercule Poirot mystery, and though it's not the first book with Poirot, I don't really think there's any need to read them in the order they were published. If you like this, you'll like her other works too.
Also, if you're interested, I love the TV adaptation of Christie's novels, both Poirot and Marple. My favourite Poirot is an easy pick: David Suchet, and my favourite Miss Marple is Geraldine McEwan. Here are some trailers if you want to get a little snippet of the characters...
If you like watching British crime movies or TV-series, I'm pretty sure you'll love this. There's seasons on seasons, so you'll be kept busy if you want to watch it all. They are, of course, based on the books, so if you don't want to get spoiled for them, I would recommend reading the books first.
I hope you enjoyed this little introduction to Agatha Christie! Let me know if you've read any of her work, and if so, what's your favourite?