I cannot have an Amazing Authors feature on my blog without including Rowling as one of the first few authors. Although she's the Queen for almost everyone in my generation, this is for all of you who maybe haven't gotten started with her yet.
So, today, it's time to take a look at the one and only...
Signature:
Born: 31.06.1965
Nationality: British
Genre: Fantasy, Crime Fiction
Most Notable Work:
- Harry Potter series
- crime series about private investigator Cormorran Strike (published under the pseudonym Robert Galbraith)
As previously mentioned, a lot of people in my generation grew up with Harry Potter and in my opinion, getting to read that series was one of the greatest gifts of my childhood. I already liked books, but Harry Potter made me a reader.
I remember waiting for the new book to be released every year, and I got it as a present from my grandparents each time. I first read the books in Norwegian, and only read the English versions when I became an adult. I still reread Harry Potter every few years.
I can also thank Rowling for a lot of the friends that I've made during my life, as Harry Potter is an instant bond when you meet another fan. Rowling has united us in our love of The Golden Trio, our affection for Molly Weasley, our respect for McGonagall, our fascination with Bellatrix Lestrange, our deep and passionate hate for Dolores Umbridge and eventually our grief for... well, if you've read it, you'll know.
Rowling has in recent years also released three books: The Casual Vacancy and two books about the private investigator Cormorran Strike. Though I didn't even really finish The Casual Vacancy, I love the Strike novels. They're right up my alley: funny, well-written and very British.
What I love the most about Rowlings writing is that there's a certain charm to it that I find to be quite rare. She creates vivid scenes without being pompous or superfluous, and characters that really stay with you. Of all her characters, Hermione Granger is my very favourite, as it was the first female character I ever read about whose pride was her intellect.
Books I Want To Read: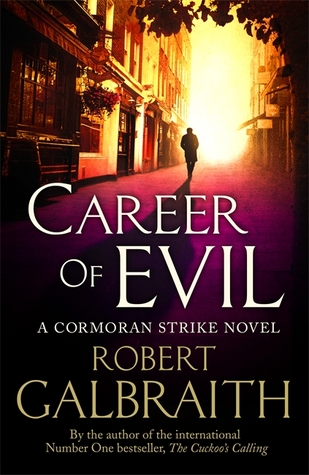 This is the next book in the Cormorran Strike series, but I'd basically read anything she publishes.
The Book To Start With:
Also, if you haven't yet seen the Harry Potter movies, here's the trailer for the first one:


Also, if you want to know a little bit more about the author, here's an interview done by Oprah:
So tell me, what books have you read from Rowling and which do you want to read? If you have yet to read her books, you should definitely get on that and join the Rowling-Is-Our-Queen club.