I am obsessed with the Penguin English Library books, and I want to read them all! Today, I thought I would share five that are on the very top of my list.
Evalina by Frances Burney
This is comical satire and is the story of a girl, Evelina, who falls prey to the advances of a certain man, and trying to find her way through a society she doesn't understand.
North and South by Elizabeth Gaskell
This book has been on my radar for quite some time, but I've never gotten around to actually reading it. This is historical fiction romance, and I've heard the main female character in this is really interesting.
Robinson Crusoe by Daniel Defoe
This cover is to die for. This is one of those books that I keep hearing references from, and I want to be in the loop. This is the story of a man who is stranded on an island and his experience being there all alone.
The Invisible Man by H. G. Wells
I've read The War of The Worlds by H. G. Wells, and I really want to read some more! I've heard great things about this.
The Tenant of Wildfell Hall by Anne Brontë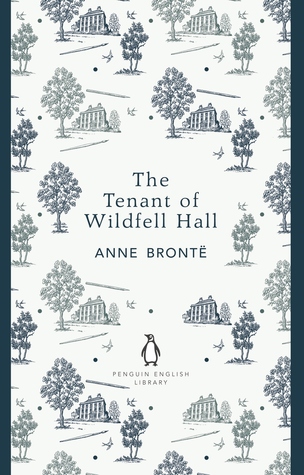 I really want to read more from the Brontë sisters, and I thought I would read this first. I don't know a lot about this, but I know it's supposed to be passionate and hard-hitting novel about marital cruelty, which I think sounds interesting.
What books do you want to read of the Penguin English Library books?