The book world is always a buzz whenever Man Booker announces their longlist. I quite enjoy following what books are chosen, and I usually try to read some off the list that I think sound interesting. Today, I thought I would share five of them.
You can check out the entire longlist
here
.
A Spool of Blue Thread by Anne Tyler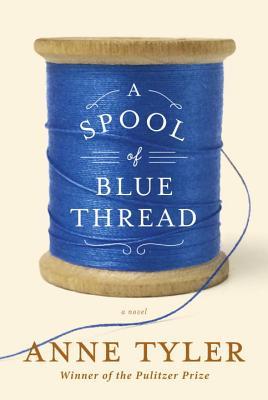 This is adult literary fiction and somewhat of a family saga, as far as I can gather. I usually really enjoy stories about families, so I really want to give this one a go.
The Chimes by Anna Smaill
This is probably the book I've seen most people reading. This is a dystopian novel where music distorts peoples memories, which sounds just fascinating.
The Year of the Runaways by Sunjeev Sahote
As far as I can tell, this is the story of thirteen people who have run away. It also has some indian culture in it, which sounds great.
The Green Road by Anne Enright
This story unfolds over thirty years and three continents. That's all I really know about this one, other than that it's supposed to be quite gripping.
Sleeping on Jupiter Anuradha Roy
Another book about Indian culture. This is a story about devotion and violence, unlikely friendships and fear. Sounds pretty great, and the cover is a thing of glory.
Hopefully, I will read all of these soon! Are you interested in any books from the Man Booker Prize contestants?