I haven't read that much contemporary fiction, but have discovered it is quite an enjoyable genre as I've gotten older. Today, I thought I would write a little bit about one of my favorites...
Born: 23.12.1963
Nationality: American
Genre: Contemporary Fiction
Most Notable Work:
- The Secret History
- The Goldfinch
Donna Tartt is a relatively new discovery for me. The first I heard of her was around the time The Goldfinch was published, which I think was in 2013. I found it a bit daunting at the time, the book being massive, so I didn't pick up anything by her until fairly recently.
The first book I read by Tartt was The Secret History, and it easily slid its way into my favorites. I find her writing style absolutely captivating. The stories are well-crafted and dig deep into its characters, as it should, her books being rather on the long side. You can tell though, that these books have a lot of work behind them. Famously, she did spend a decade each writing both The Secret History and The Goldfinch.
The themes in her books include guilt, loneliness, beauty - but what I find the most fascinating is how she explores social classes. It's done beautifully and honestly, and I just love it.
What I hear most when people mention her work is that the characters really stay with you, and I completely agree with this. The characters in both The Secret History and The Goldfinch have stayed with me ever since I read them.
Books I've Read:
Books I Want To Read: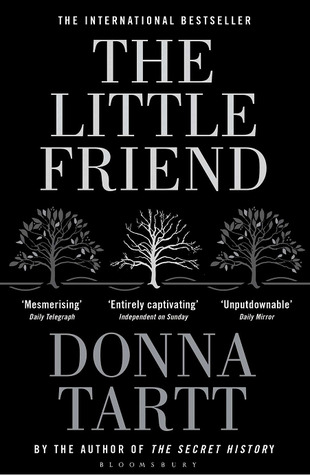 This is the only major work by Tartt I haven't read, so I really want to get to this at some point.
The Book To Start With:
The Secret History
is a magnificent story about a group of fascinating friends who crosses the boundaries of morality, inspired by their eccentric teacher. It's an amazing book.
Here's also an interview with Tartt, discussing The Goldfinch. She also reads a bit of the book during this interview.
Hopefully, this gives you a bit of insight into the glory that is Donna Tartt! Let me know if you've read any of her work or what books by her you want to read!