As I'm making an effort to read more classics this year (and it's going well), I thought I would share some classics I really want to read. I've done one of these before, which you can check out
here
.
I own a lot of classics, but these are the ones on my shelves I want to read first.
I have yet to reread Pride and Prejudice, but I really want to read this one too. I think the relationship between the sisters in this sounds really intriguing.
I'd like to read this because it's set in New York in the Jazz age, which I think sounds amazing. It's about a married couple that are as theatrical as they are rich, but find themselves struggling when money suddenly becomes tight.
I also really enjoyed The Great Gatsby, so I want to read more Fitzgerald.
I recently bought this book, because I really loved reading Animal Farm. This is Orwell's first novel, and it's set in Asia, portraying the British Colonial rule.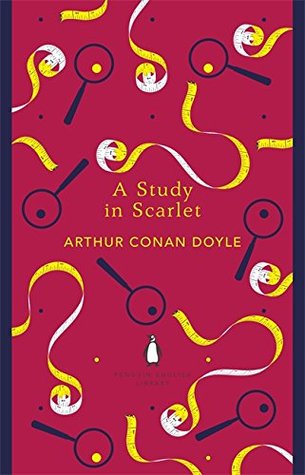 Having recently gone to the Sherlock Holmes museum in London and also started watching the TV-series, I really want to read the stories of Sherlock Holmes and Dr. Watson.

I have actually started this already, though I'm like 5 pages in.
This is a book that's been sitting on my shelf for quite some time, and I really want to read it soon! This is gothic fiction about romance, madness, mystery and betrayal.
Let me know if you've read any of these and what you thought!