I've been reading quite a lot of poetry lately and I thought I would share some books I want to read!
I've done one of these before, you can check that out
here
.
Inside Out and Back Again by Thanhha Lai
All I know about this is that it's about a girl telling her experience of the Vietnam war. This has won some awards as well, I believe, and I've heard great things.
Twenty Love Poems and a Song of Despair by Pablo Neruda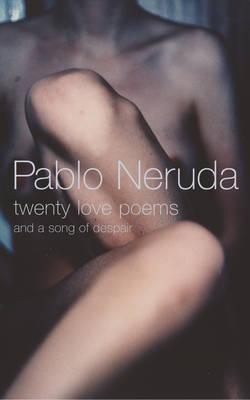 I found this in a bookstore recently and I read a bit in it. It looked really good. The author is Chilean too, and as I'm making an effort to read more diversely, this is perfect.
Collected Poems by Vladimir Nabokov
I really want to read something from Nabokov, and since Lolita scares me a little bit, I thought I might read this first!
Teaching My Mother How To Give Birth by Warsan Shire
I stumbled upon one of the poems in this on Tumblr, and it was amazing. So I definitely need to read this.
The Waste Lands and Other Poems by T. S. Eliot
I've almost bought this like five times, so I'm pretty sure I want to read it. I've never read any T. S. Eliot, but I feel like it would be for me.
If you have any recommendations for poetry books, send them my way!