We're four days away from Christmas, so I thought it was time to do the Christmas tag!
1. What is your favorite Christmas movie?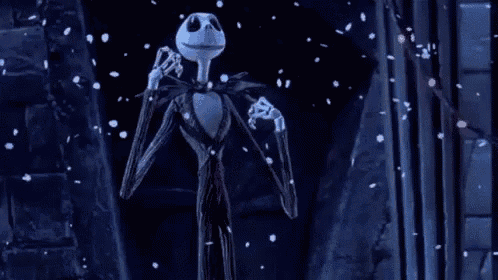 I'm not a huge one for Christmas movies, but my favorite would probably be The Nightmare Before Christmas.
2. Do you open your presents on Christmas Eve or Christmas morning?
Christmas Eve!
3. Do you have a favorite Christmas memory?
Honestly, my memory is so bad, but I have vague memories of being a kid and getting a Game Boy Advance alongside the new Pokémon game at the time and I ended up playing it for three days straight, which was pretty great. It's the only thing I can remember, so it's clear where my focus was.
4. Favorite festive food?
Fresh smultring! This is a sort of donut, but it's more cake based and they taste like cardemom and they are so delicious!
5. Favorite Christmas scent?
I love the smell of celemetines and I eat far too many of them this time of year.
6. Have you ever had a white Christmas?
Yes! I'd say maybe half or more of my Christmases in my life have been with snow.
7. Is your Christmas tree real or fake?
I haven't put up a Christmas tree this year, but I do have a fake one I could put up if I felt like it.
8. What would be your dream place to visit for the Holiday season?
I wouldn't really want to travel for Christmas, except perhaps to either the Swedish countryside or London.
9. As a kid, what was one (crazy, wild, extravagant) gift you always asked for but never received?
A puppy!
10. What is the best part about Christmas for you?
The food and hanging out with my sister and my nephew!