I haven't gone all out with Christmas decorating this year, because I just didn't feel like it,
but
I've got a few things that have really helped my apartment feel a bit festive. I sometimes feel like this time of the year gets a bit over the top, so this year, I just wanted to do a few small things and leave it at that, and I figured I would show you the three things that I did.
Happy Holidays doormat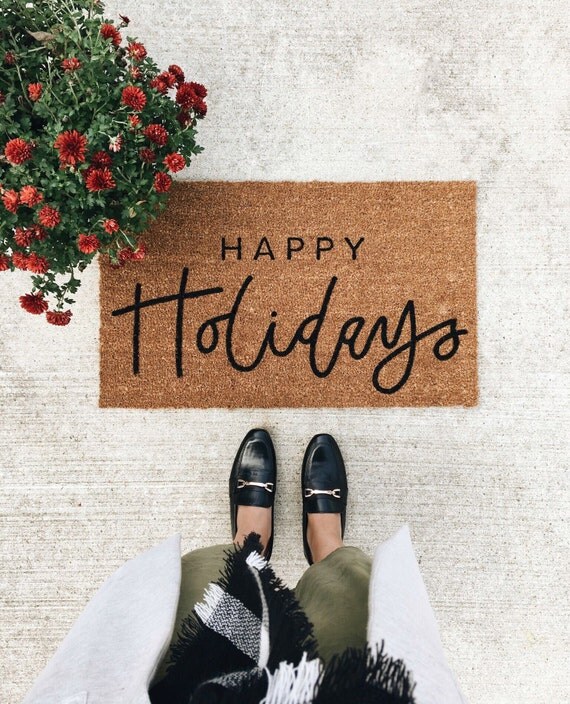 I got this lovely doormat on
Etsy
- it's made by
OlivePaperCompany
and it's so pretty! I really like that it's kind of subtle, but still festive.
Clementines
These fruits make my whole apartment smell like Christmas and I love it! They're also delicious to eat, obviously.
Scandinavian Christmas Candle
This is a candle that smells like gingerbread, honey and cloves and it's so cozy! Candles instantly make the dark days way better and if it smells good to, who can complain?
For me, it doesn't take a lot to make things a bit more Christmassy and this year, this is just about what I've done and I really like it!