Summer is in full swing, and I thought I would share with you three books coming out this month!
Sleeper's Castle by Barbara Erskine
1st
As far as I can tell, this is a sort of fairytale inspired tale, with one viewpoint set in the 1400's and one in 2015. This has war and magic, which sounds fantastic.
Saga Vol. 5 by Fiona Staples and Brian K. Vaughan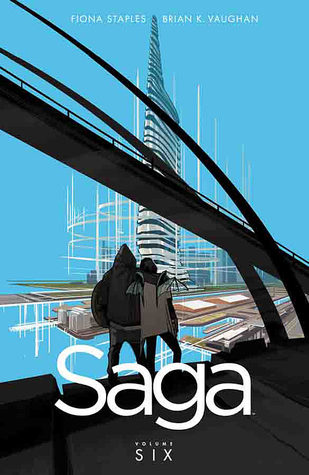 5th
Another volume in the epic Saga series. I'm pretty excited about this one, I really wish they came out more often, but oh well, it's fun when they do!
The Tidal Zone
7th
This is a literary fiction novel about family, illness and death. It's about a family where the daughter suddenly collapses and no one knows why. I've seen some early reviews of this and it's all been positive, so I really want to read this one.
The Book Depository
Goodreads
What books are you excited about this month?