So, I have, ever since I discovered her, had a great love of Agatha Christie. But it's been a while since I've read a book by her, so I thought I would share five of them I want to read soon!
And Then There Were None
One of Christie's most famous books, I can't believe I haven't read this one. As far as I know, it's about a group of people who have got together on a private island, and they're picked off one my one, by a mysterious murderer.
The Man in The Brown Suit
The first book in the Colonel Race series, this follows a young woman armed with a single clue to solve a mystery, while the murderer struggles to get rid of her.
Poirot Investigates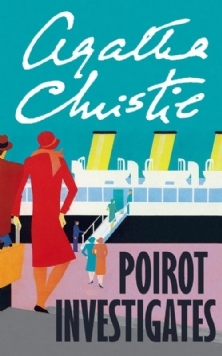 I've tried to read the Poirot mysteries in order of publication (though it's not necessary), but I seem to have skipped this one. So definitely want to read it soon, because I love Poirot.
The Secret Adversary
This is the first book about Tommy and Tuppence, and after high recommendations from my mother, I really need to read this one soon.
Murder in Mesopotamia
Because I love, love, love mysteries set in exotic places. They're the best!
Have you ever read any Agatha Christie, and if you have, which one is your favorite?