It's time to look at some more beautiful covers!
You can check out the other parts here:
Part I
,
Part II
and
Part III
.
A Guide to Being Born by Ramona Ausubel
What is this book about? I have no idea, but boy does it look strange and intriguing.
The Vegetarian by Han Kang
Basically, I love this cover because these are some of my favorite flowers, and it took me ages to notice the meat in the picture. Fascinating!
Of Things Gone Astray by Janina Matthewson
I love the artwork on this cover, and the minute I saw it, I added it to my TBR. As far as I know this book is magical realism.
Furiously Happy by Jenny Lawson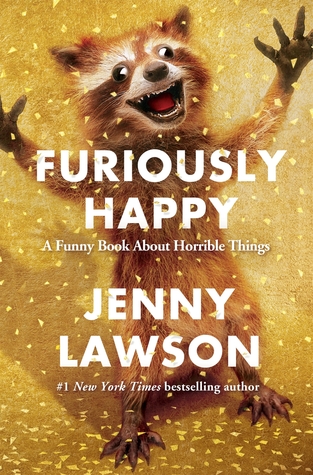 This cover is both hilarious and INSANE. This is a non fiction book and as it says on the cover: a funny book about horrible things.
The Lovebird by Natalie Brown
This is contemporary fiction and this cover is stunning! I love the colors and the flowers.
Ah, I want to read them right now!