We've got some cool new books coming out in March and here are five that have caught my eye.
Bygone Badass Broads by Mackenzi Lee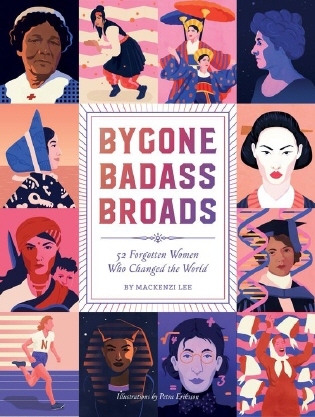 13th
We're starting off strong with this absolutely gorgeous book! It takes a look at 52 forgotten women who changed the world and I love these types of books, I find them really uplifting and inspiring. The artwork also looks lovely.
The Coincidence Makers by Yoav Blum
6th
This is a genre-bending novel about a group of people who work for a secret organisation in charge of crating and carrying out coincidences. Sounds absolutely bonkers!
The Book of Chocolate Saints by Jeet Thayil
1st
This is a literary fiction novel about a middle-aged artist who travels back to his home in Delhi and apparently it takes a look to contemporary life in India, which sounds really interesting.
Sometimes I Lie by Alice Feeney
13th
This is a psychological mystery thriller about a woman who wakes up from a coma and can't move or talk or even open her eyes, but she can hear everyone around her. She doesn't know what's happened but she suspects her husband has something to do with it...
Children of Blood and Bone by Tomi Adeyemi
6th
I don't often read YA fantasy anymore but this cover just completely drew me in. The world it's set in is inspired by West Africa and when I read a little bit about it, it says it's for fans of Leigh Bardugo (who is one of my favorite authors). It also has magic, so I'm pretty much sold.
I love this time of year, there's always so many great books coming out!