July is upon us and here are five exciting books being released this month!
A Honeybee Heart Has Five Openings by Helen Jukes
26th
This is a nonfiction science book about a woman in her early thirties who feels a bit trapped in her life, but then receives a colony of bees as a gift and starts her first full year of beekeeping. It explores the nature of honeybees and hives and how the lessons she learned from beekeeping helped her. Also, can we just appreciate both the title of this book and the cover? Amazing.
Hold by Michael Donkor
12th
This is a coming of age story that moves between England and Ghana and I believe the main character is a housegirl who is summoned from Ghana to London to live with a family whose daughter has grown sullen and difficult. I really love coming of age stories, so I definitely need to get my hands on this.
All These Beautiful Strangers by Elizabeth Klehfoth
12th
This is a mystery novel about a young girl whose mother has mysteriously disappeared years before and who is struggling both the legacy of her mothers disappearance and her new school, where she find herself in the middle of an elite secret society. Then, as the school year progresses, she finds that the dark events of the past and present start to come together... I just think this sounds like the perfect summer mystery and I'm really intrigued!
The Summer Wives by Beatriz Williams
10th
In this historical fiction novel, we travel to a resort island in the early 1950's where we meet elite families who harbour dark secrets. Sounds pretty good to me!
Fruit of the Drunken Tree by Ingrid Rojas Contreras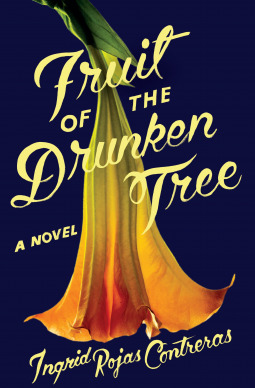 31st
This is a historical fiction novel set in the 90's in Colombia and it's about a young sheltered girl who strikes up a friendship with a teenage maid, a friendship that eventually threatens to undo them both. I think that sounds so interesting and I'm always on the lookout for books set in South America, so I need to get this one!