As most of my friends and many members of my family are readers as well, they often recommend books to me, and today I thought I would share five that I read because they suggested it - and loved.
The Name of the Wind by Patrick Rothfuss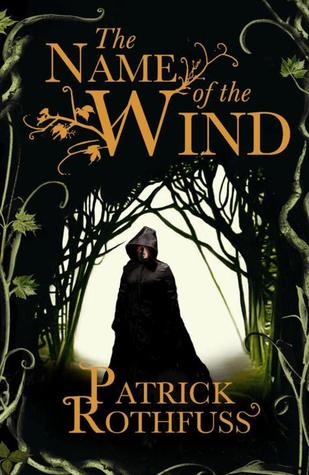 This was recommended to me, or rather, pushed upon me and nagged on until I read it, by a friend of a friend in high school. I wasn't completely convinced until one of my other friends read it and raved, but then I read it, and I LOVED IT. If there's one fantasy book I would recommend to everyone, it's this one.
PS: Still waiting impatiently for the third and final book in this trilogy, PATRICK!
The Perks of Being a Wallflower by Stephen Chbosky
This was recommended to me once when I was in a bookstore. I picked it up to read the back and the saleswoman rushed over to me, looked me in the eye and said: YOU NEED TO READ THIS ONE. So I did. And it was fantastic.
Strange Weather in Tokyo by Hiromi Kawakami
The recommendation for this came from a colleague, who also kindly lent it to me. It was one of my favorite books last year. It's a weird one, but so good!
The Goldfinch by Donna Tartt
If there's one book all bookstores recommend, as well as everyone whose ever read it, it's this one. There's a very good reason for that - it's great.
The Secret Garden by Frances Hodgson Burnett
This is the first book I can remember reading when I was a kid - recommended by the lovely woman who worked in the library at my school. Students were allowed to go to the library once they'd finished their assignments and I was almost always the first, and I remember her giving me this book and winking at me. It's still one of my favorite books to this day.
Do you have any books you always recommend to people? If so, which ones?