One of my favorite genres, as you may know, is poetry, so here are another five poetry books I want to read!
The Floating Man by Katherine Towers
This is apparently a poetry collection with much emotion, and a wonderful cover, so I have to try it!
Poems New and Collected by Wislawa Szymborska
By recommendation from a reader of this blog, I've added this to my TBR. Szymborska is a Polish poet and since I'm also trying to read more translated works, this is perfect.
Unicorn by Angela Carter
As I've quite enjoyed everything I've read from Angela Carter, I thought it would be interesting to read some of her poetry!
Stolen Air by Osip Mandelstam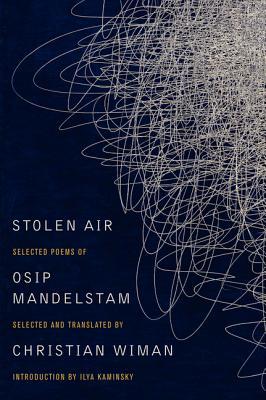 Another translated work, Mandelstam is a Russian author, perhaps the most important of the twentieth century. He was even arrested by the communists for a poem he wrote, so this is bound to be fascinating.
Newspaper Blackout by Austin Kleon
This author has created poetry by taking ordinary newspaper pages and blacked out most of the words. The remaining create poetry. Isn't that fantastic?