I've stumbled upon some beautiful cards this year too, and I just have to share them with you! Don't you just love Etsy for this kind of stuff?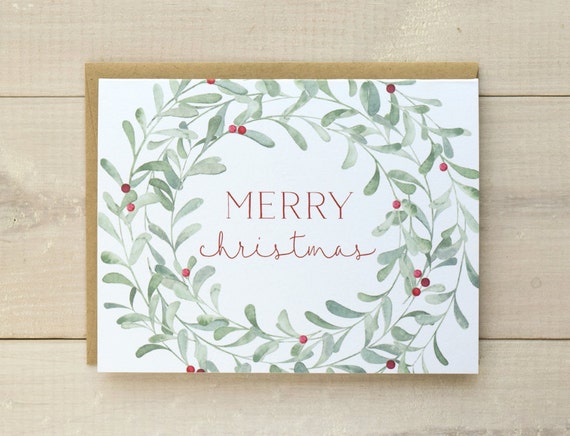 Sometimes, the simple is the most effective. I just love this one, the subtle colors and the font is gorgeous.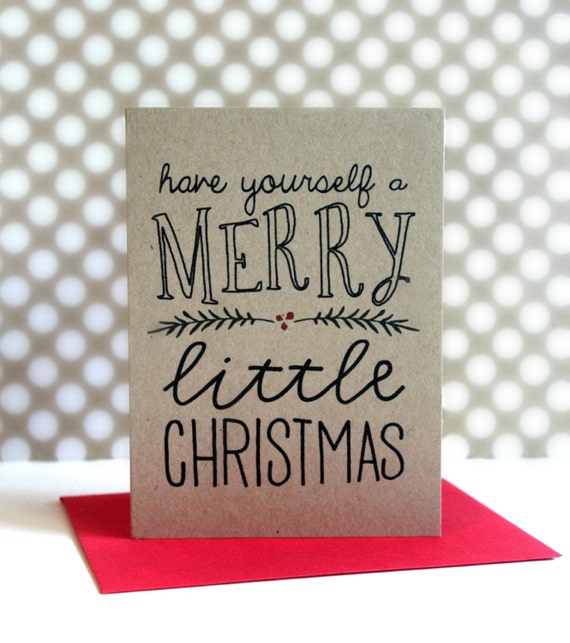 Am I the only one who sings every time I read this sentence? Either way, I really love these kinds of brown paper cards.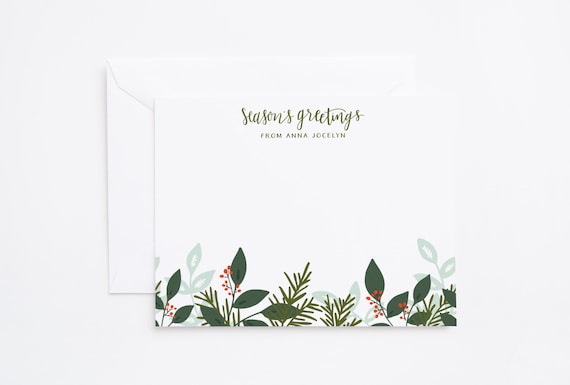 Again, these are simple, but effective. They also customise these with your name, which adds an extra special touch.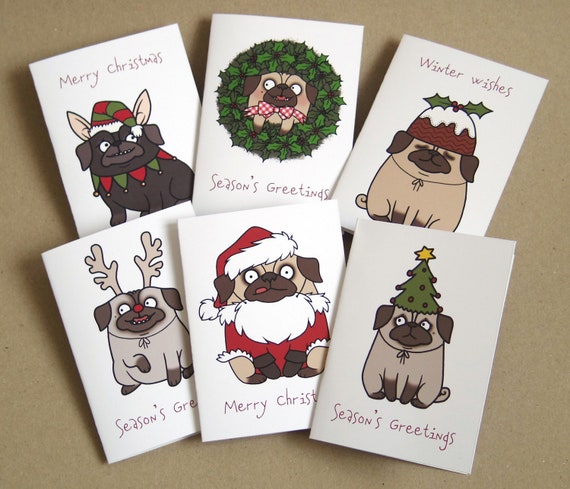 I think we all have that friend we'd love to send one of these cards to.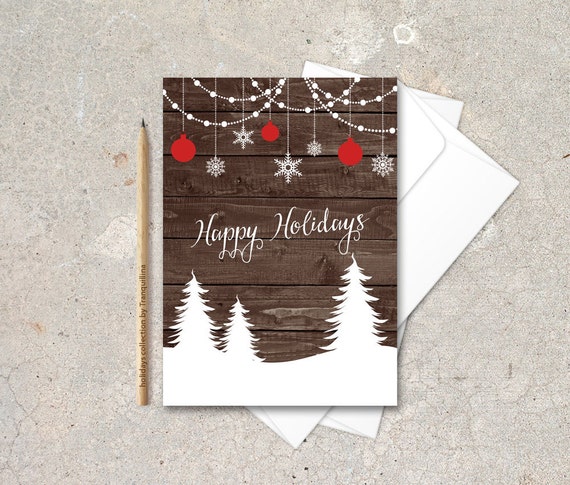 These are the kinds of cards you can actually print yourself, which is really handy. And they're gorgeous!