Having recently done a
Top 5 containing five books longlisted for the same award
, I thought I share the books shortlisted for the Man Booker Prize.
Cloud Atlas by David Mitchell
2004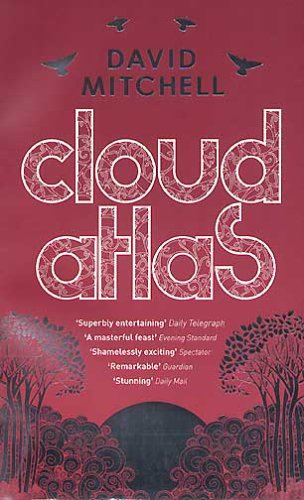 Perhaps the most famous novel from David Mitchell, this is a science fiction novel where several characters from several different times somehow all connect.
The Stars in the Bright Sky by Alan Warner
2010
Though I realise this is the second novel to The Sopranos, I want to read them both. This is contemporary and has a lot of Scottish culture, which sounds great!
The Garden of Evening Mists by Tan Twan Eng
2011
I'm quite fascinated with Asian culture, and this is historical fiction set in Malaysia. I think this is the book I want to read most out of all of these.
We Are All Completely Beside Ourselves by Karen Joy Fowler
2014
A contemporary adult fiction novel I keep seeing everywhere and hearing amazing things about. I feel like going in blind with this one though, so I haven't read any synopsis for this one.
The Lives of Others by Neel Mukherjee
2014
Again with the Asian culture, this is set in India. This is about family and politics and rivalries, and overall, it just sounds like my cup of tea.
Let me know if you've read any of these or why you want to read them too!